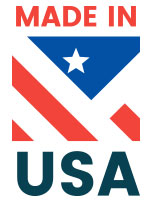 WE'VE GOT
YOUR

BACK
25 Years of Expertise and Dedication
PROUDLY MADE IN THE USA
Headquartered in Dixon, Illinois, JTI has delivered innovative traffic control and roadway safety solutions for more than 25 years. We proudly design and manufacture portable traffic signals, automated flagger assistance devices (AFADs) and other solutions that SIMPLIFY temporary traffic control and make roadways safer.
THE BEST CUSTOMER SERVICE
Start to Finish…
At JTI, we foster a culture of quality and service from our front office to the shop floor – with a strong commitment to doing whatever it takes to make our customers' projects a success. Our in-house engineering and manufacturing teams can deliver innovative solutions to address your unique traffic control challenges. We provide 24/7 expert support and have your back when you need us.
ORDER
Friendly expert consultation and FAST quotes.
DESIGN
Innovative in-house engineering to solve your unique traffic control challenges.
BUILD
Quality and durable USA-MADE construction – built to your specifications.
SUPPORT
24/7 expert tech support you can count on – ALWAYS!
Galaxy® Remote Monitoring System (RMS)
PEACE OF MIND ANYWHERE, ANYTIME
JTI's portable traffic signals are available with the Galaxy® RMS – one of the most advanced remote monitoring systems available. Monitor your signals in real time using your phone, tablet, laptop or desktop. 
• Real-Time Remote Monitoring
• Easy-to-Use Online Dashboard
• Live Video Feed of Traffic Queue
• Text and Email Alerts
• Direct-to-Controller Tech Support
WE'VE GOT
YOUR

BACK
CALL JTI AT 888.447.7263