EMERGENCY RESPONSE SIGNALS
What's in your emergency management fleet?
When disaster strikes and permanent traffic signals are out of service, you can quickly restore traffic control with emergency portable traffic signals from JTI.
CUBE®
Controls an Entire 4-Way Intersection
The CUBE emergency portable traffic signal features four signal heads and is designed to control an entire 4-way intersection after a power outage, hurricane or other natural disaster.
HIGHLIGHTS
Fast and easy deployment for first responders

Tow to the site – setup in minutes

Frees police to focus on other priorities

Quickly restores traffic control and safety

Galaxy® controller intersection control

Signal heads available with turn arrows

Compact – fits in center of intersection

Self-contained battery power

Solar recharging

Stowable tongue for added safety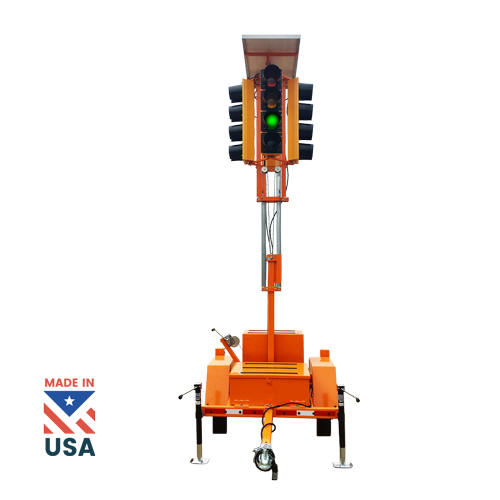 Easy-raise mast winch system
Retractable/lockable tongue
Lockable/weatherproof controller box
Lockable/weatherproof battery box
PORTAPOLE®
Rapid Response Signal for Knockdowns
The PortaPole is designed for rapid deployment to serve as a temporary replacement pole when a permanent signal is out of service, or an additional signal is needed temporarily.
HIGHLIGHTS
Connects directly to street corner controller

Galaxy® Interface Controller – wired or wireless

Lockable/weatherproof controller cabinet

Fast mast deployment with the flip of a switch

Type 4 trailer with tandem towing capability

Retractable tongue for added safety

Battery powered or can use cabinet power

External voltage meter for battery status

Lockable/weatherproof battery cabinet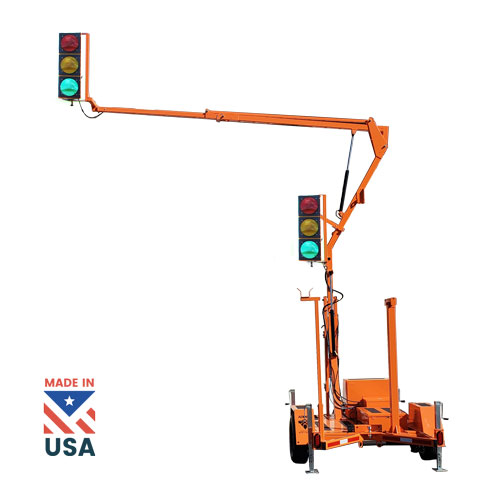 Retractable/lockable tongue
Lockable/weatherproof controller box
Heavy-duty drop leg jacks
PURCHASE OR RENT
PORTABLE TRAFFIC SIGNALS
NATIONWIDE DELIVERY & SERVICE
OPTIONAL GALAXY® REMOTE MONITORING SYSTEM
Know Your Portable Signals Are EMERGENCY-READY!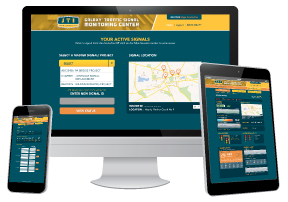 The Galaxy® Remote Monitoring System enables you to proactively monitor your emergency portable signals to ensure they're READY when you need them!
• Real-Time Remote Monitoring
• Monitor Batteries When Not in Use
• Know System Status When in Use
• Text and Email Alerts
• Direct-to-Controller Tech Support
WE'VE GOT
YOUR

BACK
CALL JTI AT 888.447.7263