GALAXY® RMS
REMOTE MONITORING SYSTEM
GALAXY® RMS
Remote Monitoring System
JTI's Galaxy Remote Monitoring System (RMS) puts peace of mind in the palm of your hand. Monitor your portable traffic signals in real time from your phone, laptop, or desktop from anywhere 24/7 and receive text or email alerts.
Easy-to-Use Online DASHBOARD
Monitor your portable traffic signals using a secure, easy-to-use online dashboard with information, including:
Controller Log History

Live Video Feed

Battery Voltage Status

Sensor Status (on/off)

Radio Signal Strength

Signal Phases

GPS Location

Control Panel Programming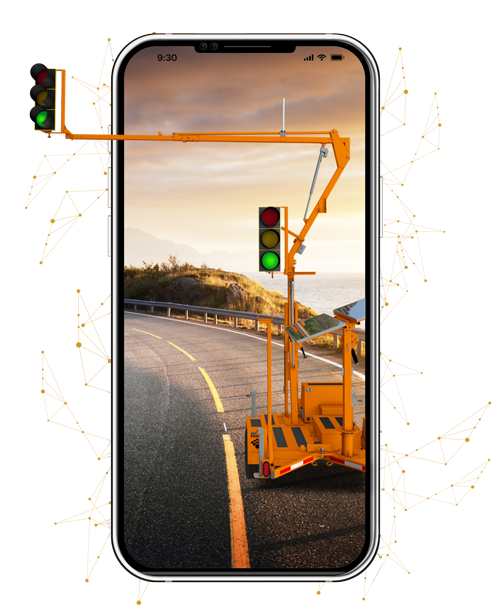 LIVE VIDEO FEED
View the traffic queue at your site and monitor traffic moving through your work zone. The Galaxy RMS is available with either a one-camera or two-camera live video feed.
TEXT & EMAIL ALERTS
Receive automatic text and email alerts if system warnings, issues or malfunctions arise. We can setup your chain of notification and escalation levels to fit your exact needs.
SUPPORT & ACCESS
The Galaxy RMS enables JTI's support team to use direct-to-controller access to work with you to diagnose and resolve any issues. Your signal technicians will also be able to make changes to programming.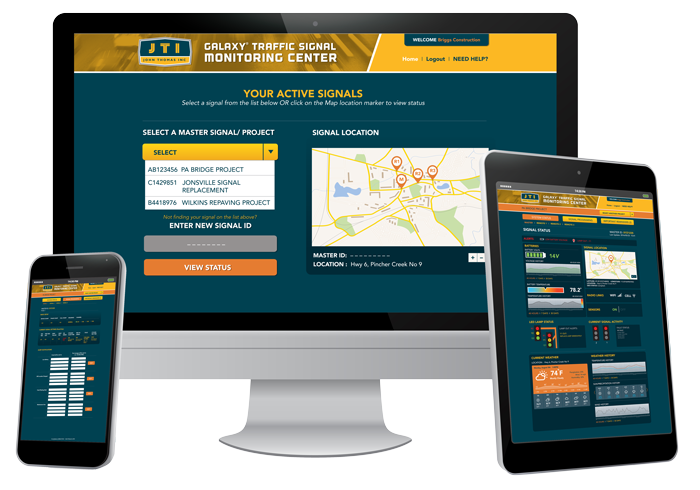 Three Levels of Monitoring
Choose from three levels of 24/7 real-time remote monitoring with automatic text alerts and direct-to-controller tech support:
• Standard RMS
• RMS with single camera live views
• RMS with dual camera live views
WE'VE GOT
YOUR

BACK
CALL JTI AT 888.447.7263